Being an effective manager requires us to have many skills. We need to set priorities, lead a team, delegate and overcome road blocks.
Clear Concept offers a number of programs designed to help you become a more effective manager.
The ART of Delegating

Delegating requires us to Assign, Review and Teach. Learn how to master the ART of delegating to fully leverage your team and expand your impact. Understand what truly motivates people, refine your individual style and learn how to give meaningful feedback.
Fully Leverage Your Assistant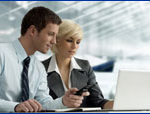 Your assistant is a key driver of your productivity. The best executive / assistant models function like true partnerships. Learn how you can achieve this state by leveraging key principles around time management, organization, planning and communication.
Leading Great Meetings
Wouldn't it be nice if people left our meetings saying "Wow – that was a great meeting"? Unfortunately, we have all been to countless meetings that fall short of this description. Learn the key drivers of high-impact meetings and keeping people engaged and productive.
Our Clients
Clear Concept works with high-performing professionals, including:
Law Firms and Top Performing Lawyers
Financial Institutions
Corporate Clients
Highly Driven Individuals
Our Training
We offer workshops, small-group training and webinars . We tailor our content to meet the unique goals and working environment of each audience.
How Effective Are You?
We offer two ways to assess your management effectiveness.
The Delegating 360° Scorecard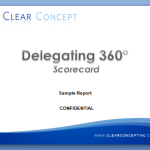 The Delegating 360° Scorecard provides you with balanced feedback on your delegating style from trusted colleagues.
Your confidential Delegating 360° Scorecard provides comprehensive insights into your overall delegating effectiveness. Use this tool to identify your strengths and specific areas of improvement.
The Proactive Manager Scorecard
The Proactive Manager Scorecard provides you with comprehensive insight into your overall management effectiveness. You receive detailed feedback on your skills related to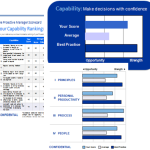 principles, productivity, process and people. Use this tool to develop a long-term personal management plan.