Own Your Time



Our work environment has changed. We are challenged by constant interruptions, overwhelming amounts of information and multiple competing priorities. The work habits that worked in the past, don't work today.
The Own Your Time program introduces you to the key work habits that allow you to thrive in today's busy environment. You achieve greater control over your work, enabling you to get more done with less effort.
1. Control Your Chaos
Conquer email overload, streamline your deadline tracking system and use simple organizing systems to drive your productivity.
2. Plan Your Priorities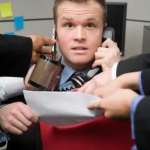 Address competing priorities, set realistic plans, concentrate your time and decisions for high impact and avoid excessive stress and complexity.
3. Own Your Time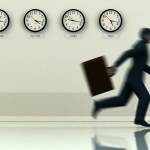 Stay focused in the midst of non-stop interruptions, fully leverage your team and stamp out burn-out.
Our Clients
Clear Concept works with high-performing professionals, including:
▪ Law firms and top performing lawyers
▪ Financial institutions
▪ Corporate clients
▪ Highly driven individuals
Tailored Programs
We offer workshops, small-group training, webinars and self-guiding programs. We tailor our content to meet the unique goals and working environment of each audience.
The Work Smarter,

Do More

Checklist
Key work habits help individuals thrive in today's environment.
How strong are your work habits?
Download and print this FREE productivity guide and checklist to get a quick snapshot of your work habits.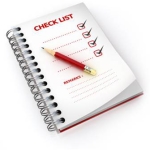 In a few short minutes, you'll have a clear sense of your productivity strengths and opportunities.
Productivity Scorecard
The Productivity Scorecard is a comprehensive self-assessment providing you with a detailed analysis of your personal productivity.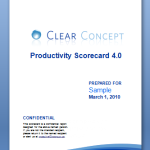 Your confidential Productivity Scorecard allows you to compare yourself to average and best practice scores across all principles in the Own Your Time program.